Secrets That Can Be Used Anywhere By Anyone To Get Their Dogs To Listen, Understand And Obey…
Without Spending Countless Hours In Training!
Click this link to get all the following for just $39.95!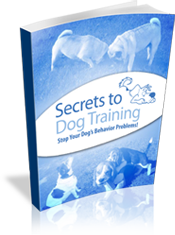 Free Bonus 1:   Secrets to Dog Training Audio Book:  Take and Listen Anywhere (VALUE $67)
It's not always convenient to read…and that's why I'm including this audiobook absolutely free. Listen on the go, anytime and anyplace!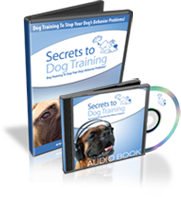 Free Bonus 2:  Secrets to Dog Training Video Program  (VALUE $97)
There is no substitute for seeing how these amazing commands and methods work in action. You'll see exactly how you need to act and you'll see how experts handle problem behaviour issues and nip them in the bud.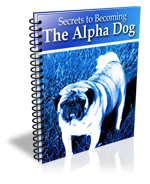 Free Bonus 3:  Secrets to Becoming the Alpha Dog eBook  (VALUE $19.95)
If you want your dog to listen, you need to become The Leader of the Pack. This eBook shows you how to become the "alpha dog" in your household and ensure that your dog looks up to you and obeys you at all times while giving you a stunning insight into your dog's psychology!
Get all the above by clicking this link!